Coin Loans – Bullion Loans – Pawn Loans
Borrow Against Rare Coins, Bullion, Gold, Silver, Precious Metals, and Paper Currency
Get a short-term collateralized loan of $5,000 to $50,000. Low percentage interest rates, with no payments for 60 days. Collateralized Loans backed by your numismatic coins, U.S. paper currency, or precious metal bullion.
Instead of selling, considering leveraging your coin collection, gold and silver bullion, or rare paper money. Get cash from a coin loan, rare paper money loan, silver loan, or gold loan
Leverage the Hard Asset Value of Your Rare Coins and Bullion
Don't sell your hard won numismatic collectibles and other hard assets under duress when you can get a low interest short term collateral loan and leverage those items to achieve your short term financial goals? We are a nationally based buyer and seller of all types of U.S. rare coins, foreign rare coins, U.S. paper currency and hard bullion assets.
Jewelry & Coin Banc, LLC provides low interest, hard asset rare coin loans, silver loans, gold loans and rare paper currency loans collateralized by these same items. American Rarities provides the specialized appraisal services allowing for the best loan to value and provides the lowest interest rates possible for our customers. No one is going to appreciate your rare coins and U.S. paper currency more or loan more capital against them. A cash loan orchestrated through us is fast, safe, and with no risk or impact to your good credit rating.
Short-term Funding Makes Cents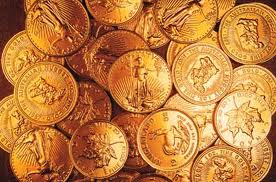 If you need short-term funding and are not looking to sell your collection, getting a low interest collateralized loan, also known as a pawn loan, could be a perfect solution.
Oftentimes, traditional forms of financing are too slow, burdensome and invasive, or have negative tax or credit consequences that make them less than ideal, particularly when time is a factor. Our coin loans, silver loans, and loans against gold are straightforward and discreet with no credit checks.
After you take into account the buy/sell spread on rare coins and rare paper currency it can make more financial sense to retain ownership and leverage their value instead. Once you sell your collection those particular items are gone. How difficult is it going to be to try to find their replacement? You know how hard it is to locate and acquire quality collectibles at good prices.
No Hidden Costs!
You pay shipping to us.
We pay the shipping insurance.
We pay return shipping and insurance.
No storage fees. Items are insured and stored in secure monitored vaults.
Getting A Pawn Loan on your Hard Assets Is Easy
Start to finish our loan process takes one week or less.

1) Submit a list of your items online or give us a call for a Free Initial Appraisal and collateral loan offer.

2) Ship or deliver your coins or collectibles to us for physical inspection and final loan quote.
3) Once signed loan agreement is received, we issue the funds immediately.
4) Once you pay off the loan, we return your items – fully insured – at our expense.
Benefits of our Coin Loans, Silver Loans, Gold Loans
No payments for the first 60 days.
Great rates. Your secure hard assets allow for loan a low interest rate Pawn Loan.
Fast. Get paid within 48 hrs of your items receipt and appraisal.
Safe. Items are secured in private bank vaults and fully Insured.
Flexible terms. Pay up to one percent less on loans beyond six months.
Avoid monthly payment by structuring your loan in two to three month intervals.
You retain ownership of your pledged items.
No Credit Checks as you are backing your loan with hard assets.
No prepayment penalty. Loans may be paid in part or in full before maturity without penalty.
Interest Rate Reduction. We will reduce your interest rate by up to one percentage point if you borrow beyond six months, this with the proviso that payments have been made on time.
Frequently Asked Questions:
How much can I borrow?
Loan amounts of $5,000 to $50,000 are available.
How is my final loan offer determined?
Loans of 60-75% of the appraised liquid wholesale value. This is similar to most collateral backed pawn loans.
Do I pay every month?
We work with clients to figure out the best solutions for them. We can arrange payment intervals of every one to three months.
Are there any hidden costs or extra fees associated with the loan?
A completely transparent transaction is our goal. There are no hidden costs.
Are my items insured?
Yes. Your items are insured from the time you ship them to us until we return them to you.
Who covers the cost of shipping?
Shipping to us is paid by the borrower. We pay return shipping.
If I default on the loan will it affect my credit score?
We do not report to any credit reporting agency. Your privacy is of the utmost importance to us.
What are acceptable payment methods?
We accept payment by check, credit card, ACH, wire and money order.
How are my item(s) stored and are they safe?
Your items are stored in secure monitored vaults. There are no storage
charges. Additionally your items are fully insured while in our care.
Upon repayment of the loan, your items are returned, fully insured, at our expense.
What are collateralized loans?
Money that is lent based on the value of items. Also known as…
Pawn Loan
Hard Asset Loan. Hard Asset Backed Loan.
Hard Money Loan. Hard bullion loan.
Gold Loan. Gold Backed Loan.
Silver Loan. Silver Backed Loan.
Bullion Loan. Bullion Backed Loan.
Collateral Loan. Pawn Backed Loan.
Collectible Loan. Collectible Backed Loan.
Typical Items we Loan on:
Gold and Silver Bullion Coin and bars
Numismatic Coins
Rare Paper Currency
Precious Metals
Are your loans safe and fair?
We are licensed, bonded, and operate under the supervision of the Colorado Department Of Law.
What does my loan cost?
No charge for the appraisal, storage, return shipping and insurance during the whole loan process. There are no additional charges besides the monthly interest on your loan which ranges from 1%-4% depending on collateral and loan amount. We can customize your loan to meet your specific needs, contact of our collateral loan specialist and lets see how we can help you receive the funds you need without selling your collectibles, and hard bullion assets. Loans are granted from $5,000 to $50,000 and higher under certain situations. There are no penalties for repaying the loan in full at anytime before Maturity.
When you search the internet for "hard bullion asset loan", "silver hard asset loan", "get a loan on gold coins", "borrow against gold", "get a loan on silver", or  "which of the following is most like a short-term collateralized loan", you want to find a company like us.
Coin Loans – Bullion Loans – Pawn Loans